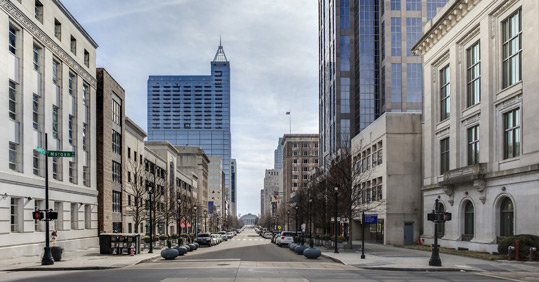 WELCOME TO
My

FED UNIVERSITY
A Government Registered Contractor | DUNS # is 117815512
As a civil servant, it's your right to have a financial plan tailored to match your needs. In order to ensure you have control of your federal benefits and investment, you'll need access to the latest financial and federal resources available. By integrating investment knowledge with your specific financial needs, you can develop a sound financial plan for retirement. The best retirement plans achieve this through the use of different federal retirement systems depending on when you were employed. These include:
Civil Service Retirement System (CSRS)- this applies to those federal employees who were hired before 1987. With this plan, you enjoy retirement, survivor, and disability benefits. However, you don't have access to social security benefits since the social security taxes aren't deducted from your salary. This is only exceptional if you earned the social security benefits from another job or you're eligible through your spouse. Qualification for social security benefits minimizes your CSRS pension benefits.

Federal Employees Retirement System (FERS)- the plan covers civilian federal employees hired in 1987 or later. Its benefits include basic pension plan, social security, and thrift savings plan, TSP.
Very much appreciate the financial webinars/topics, especially with MyFed University. They are informative and helpful.
Super informative, fast paced one hour that informs the audience not to enter retirement randomly and not without assistance.
The Polimeni Group has delivered great TSP education to our staff at the Central Virginia Health Care System at Richmond, Virgina. From my personal experience and feedback from fellow staff, we greatly enjoyed the in-depth overview of things to know regarding TSP. Specifically, the breakdown on Roth vs. Traditional tax information, and contributions into the specific funds based. This explanation actually put many of our staff members, new and seasoned, into a more confident and positive outlook to their future investment of TSP retirement. I look forward to continuing this great resource to our staff here at Richmond. Thank you Polimeni Group!
I am retiring from the federal government March 2022 and I have been working with Candace in achieving that goal.  The MyFedUniversity organization is great and all of the persons, especially Candace have been wonderful and have provided excellent advice and services.  I highly recommend them for assistance in the federal retirement process and retirement financial planning.
When you fully understand the government retirement system, it becomes easy to implement your federal retirement planning effectively. Through the use of credible federal resources and strategic financial planning you're able to:
Calculate your annuity and thus plan your retirement process effectively
Familiarize with Social Security benefits
Understand possible reductions in your annuity
Guide you about life and health insurance
Choosing between TSP Annuity and Rollover
Both TSP annuity and IRA rollover have pros and cons. Working with a professional federal retirement planner helps you understand the two and come up with a feasible investment management plan for your specific retirement goals.
Preparing for Unpredictable Life Events
With the aid of federal resources and a reliable financial planner, you can plan for unexpected life events such as an unexpected death, divorce, and even pay for higher education. There are also resources available that will guide you in choosing the right insurance plan and the role of long-term care, Medicare, FEGLI, and FEHB in your investment planning.
Tax Strategies
During your federal retirement planning, it's crucial that you fully understand your tax responsibilities and strategies before making any tax-related decisions. There are many options for strategies to minimize tax liabilities on your retirement investments. These tax strategies include:
Understanding your social security taxation
Different ways to keep your taxable income low such as having trust accounts, joint accounts, or using available cash as your withdrawal option
Understanding where it makes sense to convert your traditional IRAs into a Roth
Smart ways to manage your retirement investments based on your tax classification
Tax-smart ways to contribute to charity
Take Control of Your Federal Retirement and Finances
Failing to understand your federal retirement finances and benefits can be frustrating. Fed Made Simple changes the way you view federal retirement planning by providing you with useful resources on each topic of your federal retirement plan. If you have any questions or are interested in learning more about FERS retirement, TSP, financial planning, and federal benefits, feel free to contact us for strategic financial planning resources and learn why we're the most trusted site for federal resources and financial planning!
Knowledge & Accumulation
Contribute Enough To Reach The Limit Set
Maximize & Monitor
Contribute To Your TSP After Payroll Tax Deduction
Distribution & Preservation
Study Quarterly & Annual Statements